Aftonbladet's mobile site was a mess and since they are selling the ad space twice with a mobile site and a desktop version, a responsive solution was not even to think of. 
---
The Swedish paper, Aftonbladet (that is supposed to be the biggest newspaper in Sweden, though its not a lot of news in there) needed a new mobile site and app. Aftonbladet doesn't want to make their site responsive, if they have two sites they can sell the same ad-space twice. The solution was the new Aftonbladet mobile app and the mobile version of the site.
We started from scratch with all knowledge possible from having 2 million visits per day. We had to create something that would have recognition from the well known desktop version but now be all mobile and also add new innovative thoughts.
The web's moved beyond the desktop, and it's not looking back. The number of devices we're designing for is growing just as quickly as mobile traffic.

– Ethan Marcotte
It turned out very well and it even started to win awards; The Golden Mobile in best news service at Mobilgalan 2014. More to follow on the award list.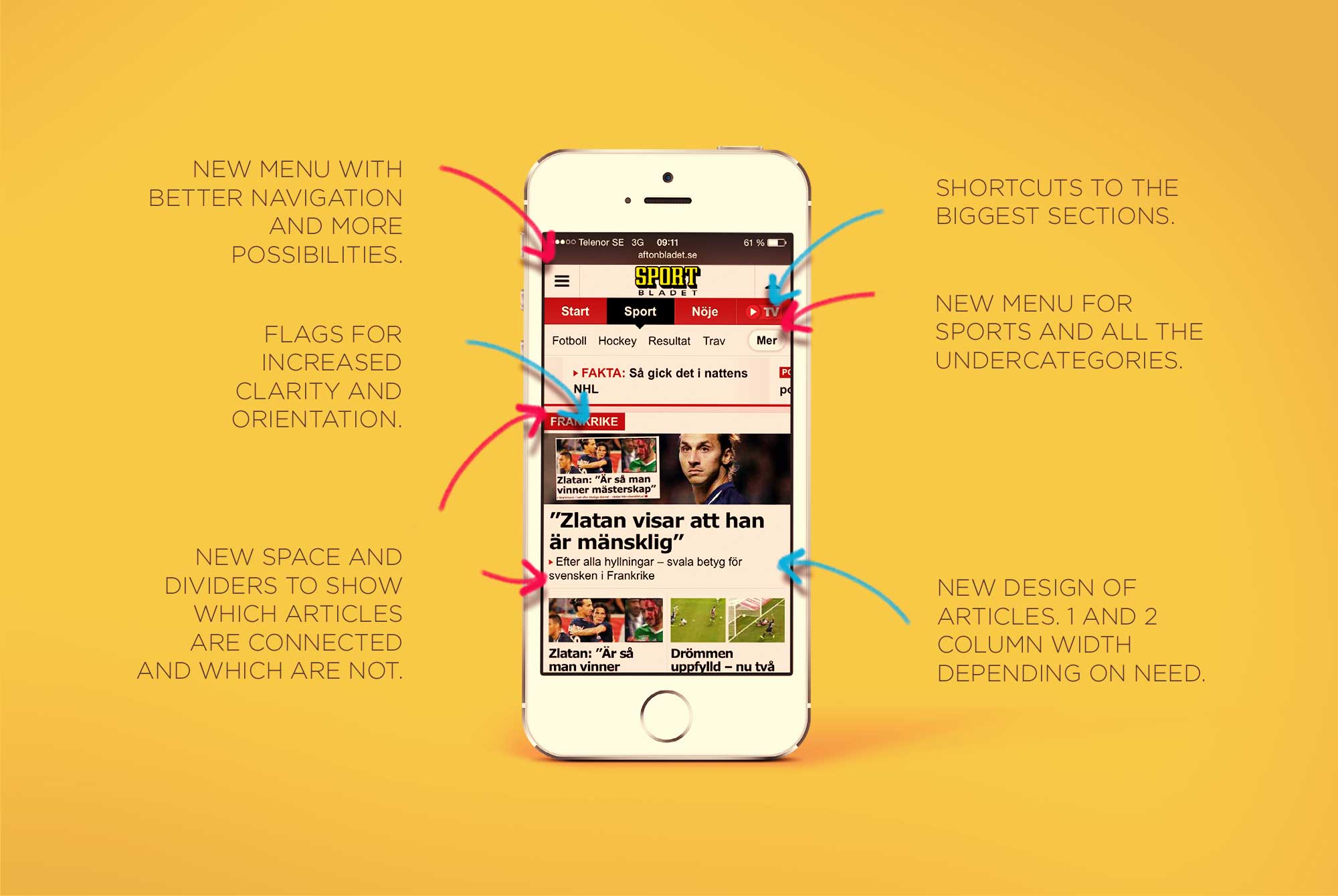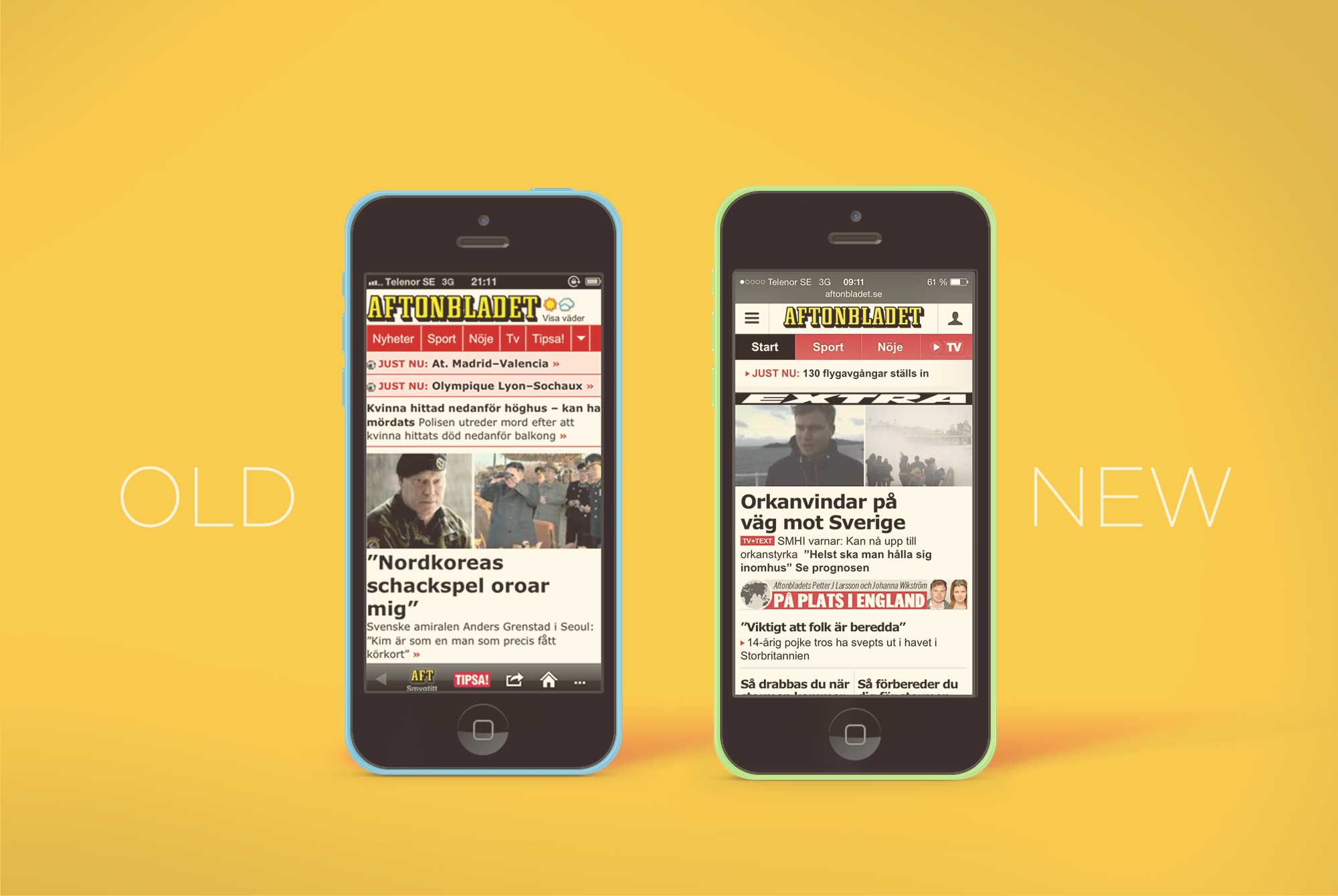 Awards and nominations:
Mobilgalan 2014 – Golden mobile
INMA 2014 – 3rd in "Best New Mobile Service"
Web service award 2014 – Best improved mobile site/app
Web service award 2014 – Nomination in Mobile and apps.