Aftonbladet wanted to release a new online TV service. With both their own produced material and live happenings. News, sports and entertainment.
---


I was mainly working with ideas and the UX on desktop but also responsible for the mobile experience, which became quite complex since it wasn't included in the brief from day one and the classic saying; 'mobile first' was turned into 'mobile in the middle'.
Aftonbladet TV managed to climb to second place after YouTube when talking; most used on-demand TV service in Sweden. Which I think is a pretty good grade since we have services like SVT Play, Netflix and Viaplay to compete against. This is a plattform that has loads of potential and that made the swedish on-demand tv business a bit nervous, since newspapers 'should do online papers and not TV'.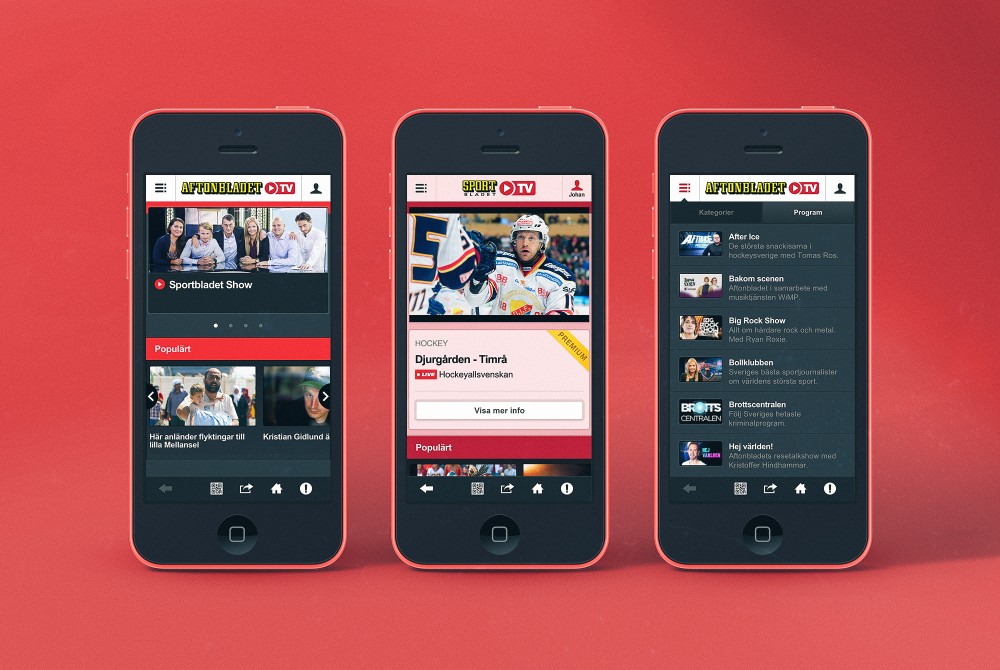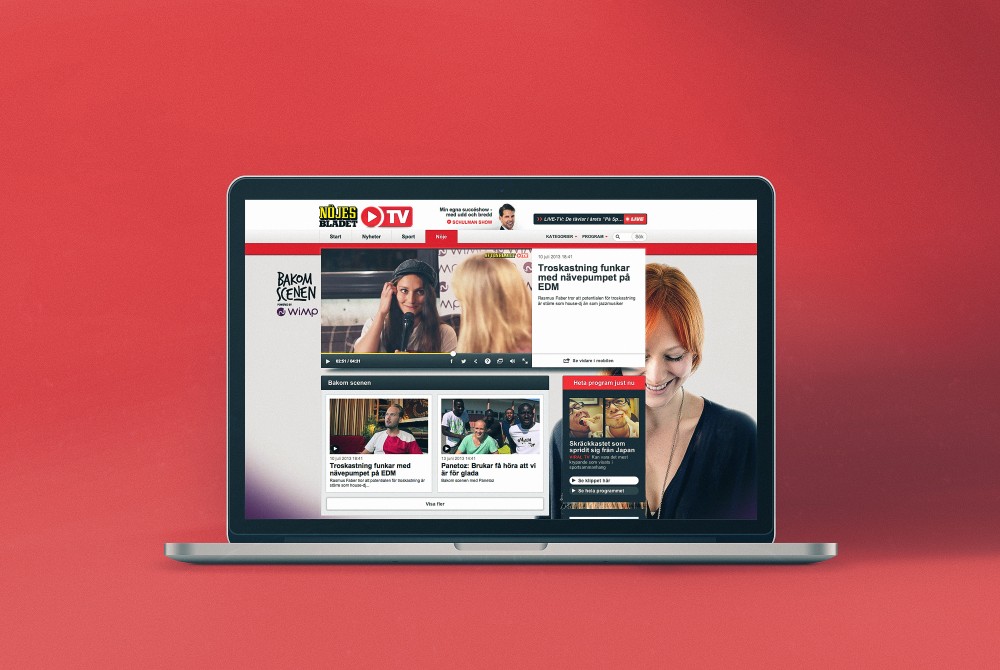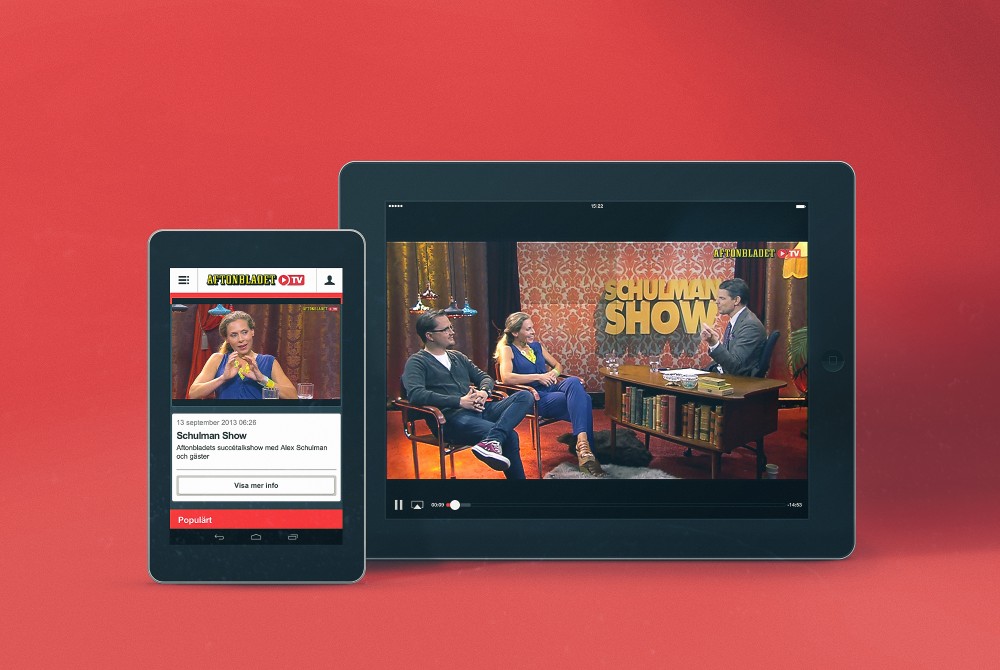 Awards and nominations:
IMNA 2014 – 1st in 'Best Idea to Grow Digital Audience or Engagement.
European digital media awards 2014 – 1st in 'Best use of online video'
Shibsteds sales award 2014 – Performance of the year
MEG award 2014 – Winner of 'Precursor in online TV'